So, for those of us that are not familiar with the process of posting images within posts, I have decided to make this tutorial to help.
The first thing you will need is the image that you plan to post, so locate this image and save it somewhere easy to find. I recommend the desktop.
The second thing you would need to do is create an account with an image hosting site like
http://www.imageshack.com
or
http://www.photobucket.com
I myself prefer Photobucket and so will use that one for the purposes of this thread.
Once you have created your account, log in and you will start, somewhat obviously, on the home page!! From there, choose the "Upload" link,
You will be taken to the following screen:-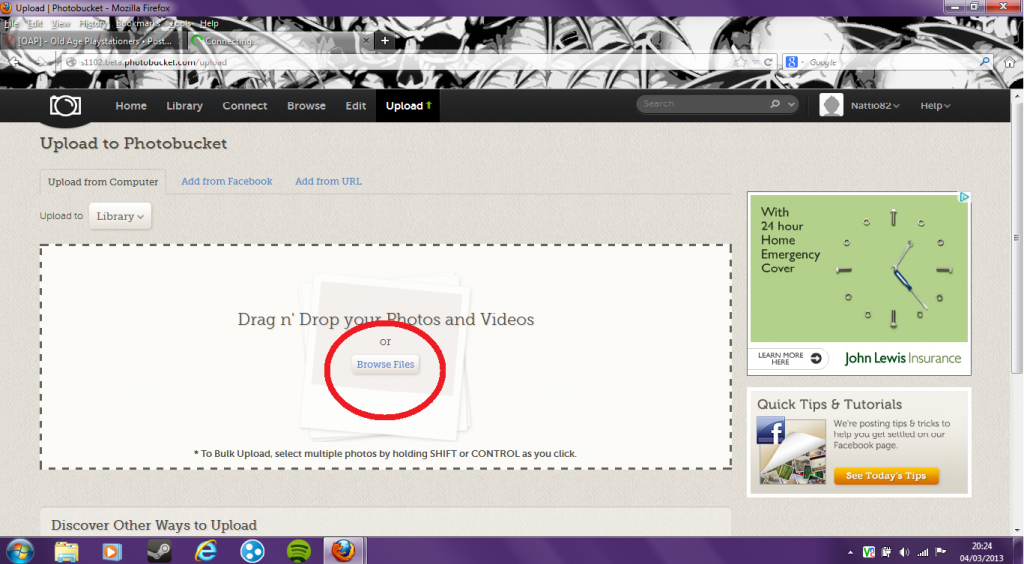 Click "Browse files" to locate the image file that you saved earlier. This will take you to the following screen:-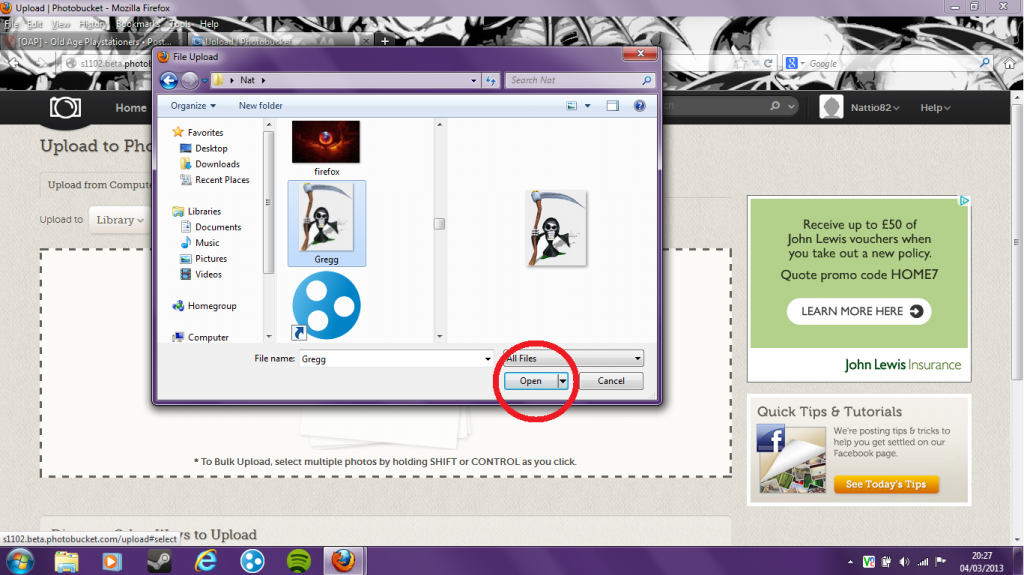 Once you have located the image file, click "open" to upload it to the site. This now means that you have uploaded your first image to your library.
Once this has been uploaded, you will now be taken to the following screen:-
You can now add a title to your image if you want to. Once you have done, or not, click the image and this will generate the "IMG code". It is this code that we will copy and paste into the place we want the image to be seen, like the forum threads.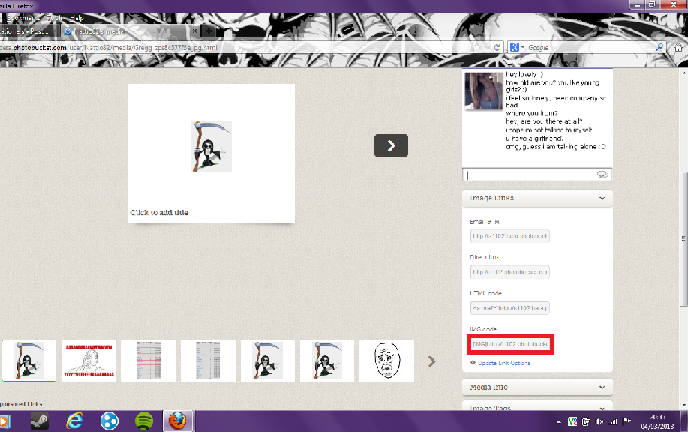 Copy the text in this box, and then paste it into the forum thread that we want it to appear in. If you preview your post, you should be able to see it in there.
Once you have pasted the IMG code, you can then finish your post as you normally would.
Easy as that!! Good luck with your posting, however, if you have any queries, feel free to ask!!